3 Ways To Manage Social Development While Learning At Home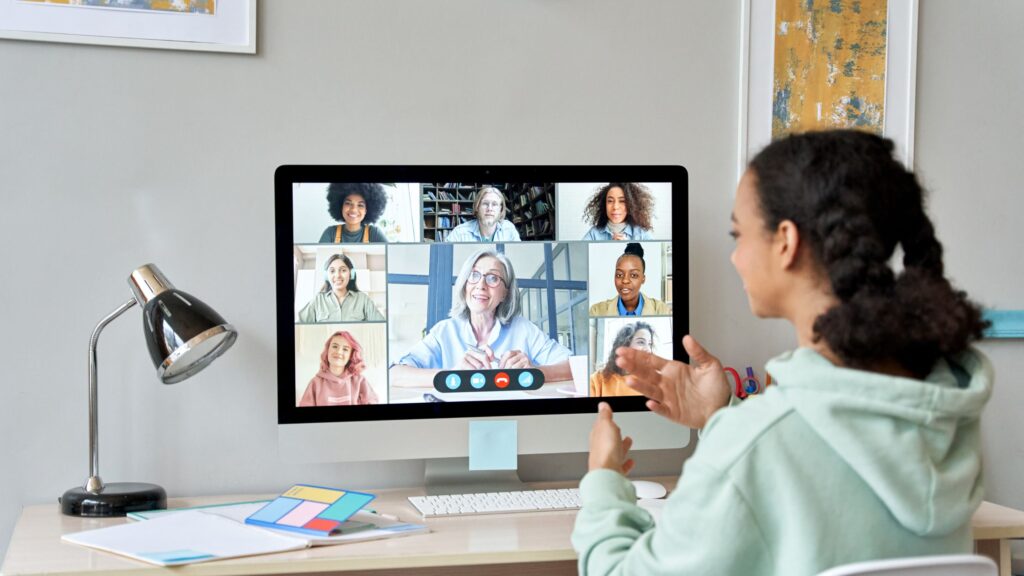 This post may contain affiliate links. We may receive a commission for purchases made through these links. 
With their children learning at home, one of the downsides that many parents are concerned about is the isolation factor. Whether homeschooling or attending a virtual school, they are not surrounded by their peers as they would be in a traditional school setting. So, sometimes there can be a lack of interaction, and understandably this could be a big reason why parents may stray away from this type of learning. 
What is Social Development? 
Social development is a process where children learn to develop relationships. They learn how to interact and coexist with the people and the world around them. This type of development is extremely important because it builds self-confidence, helps them practice empathy, and allows them to develop long lasting relationships with others.
But how can you do that when learning at home? Here are 3 ways!
Volunteer 
There may be a variety of volunteer opportunities at your local zoo, church, or soup kitchen. Even if they are not actively pursuing volunteers, it doesn't hurt to ask! It's an excellent way to get involved in local organizations and meet people that they may have never seen or known in the neighborhood before. 
Volunteering can help foster social development in your child because they will interact with others in meaningful ways. Not only could they make friends with the same values, but they could also learn how to interact with strangers. This is important because when they look to network or interview for a job in the future, they'll already have the necessary skills to connect with them. 
Join Extracurricular Activities/Community Organizations 
Is there a youth theater group near you? Does your neighborhood have a soccer team? Consider signing your kid up for it (if they're interested, of course)! 
Extracurricular activities can provide more of a balance in your child's life, and it's a great way to figure out or even build on their interests. Encourage your child to join an organized activity where they'll meet other kids who share their passions. This will give them an opportunity to connect with other people who have similar interests as well as develop skills and talents that might be useful in the future!
Check Out Online Communities 
Who says socialization always has to take place in-person? It can take place online too! Since we're already in a virtual environment, this can be a very convenient way to interact with other people. 
You can surf the web and find online communities on social media or other mediums to find online communities of families and other children who may be in the same learning situation as you. We do have to say: make sure you are careful when perusing the Internet for online groups. While there is an array of opportunities to explore, there are also an array of scams. 
Just because your child is homeschooled or attending school virtually, it doesn't mean that they are completely isolated from the world. There are so many opportunities out there; you just have to find and take advantage of them! It's possible for your child to get a quality education at home while developing socially. 
Strike Hope is working to help families and children whose nontraditional educational needs have not been met, so that they can be prepared for the future. If you like this blog, consider sharing it with others and donating to our cause so that we can help kids and families across the nation! Click HERE.
Stay connected by following us on social media!